FAWN & MILK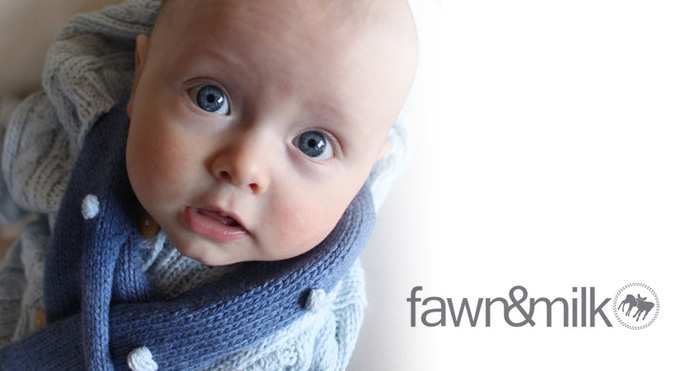 Fawn & Milk's unique collection of clothing, accessories and gifts for newborn babies to young children is proudly designed in Melbourne, Australia by two friends who were brought together by their passion for sustainable design, originality and the genuine joy of bringing pleasure to both parents and their little ones. A selection of pieces are also hand embellished in Australia using special fabrics sourced from around the world.

Fawn & Milk's clothing, accessories and gifts are lovingly made for children to enjoy and look great in.

Comfort is paramount for young children & babies, and therefore each item is made using superior fabrics and materials. The soft cotton basics and delicate trims used are carefully selected based on their quality and style. Fabrics such as organic cotton and bamboo cotton are often featured in pieces from this collection of high quality clothing and accessories.

The toys are fun, original and include The Schoolhouse Naturals wooden cars and trucks, wooden block set and train whistle. Fawn & Milk's Wooden Brush and Comb Set is made with a selection of natural materials and contain no Plastics Bisphenol A (BPA) commonly found in polycarbonated plastics and epoxy resins often used in mass produced baby products.