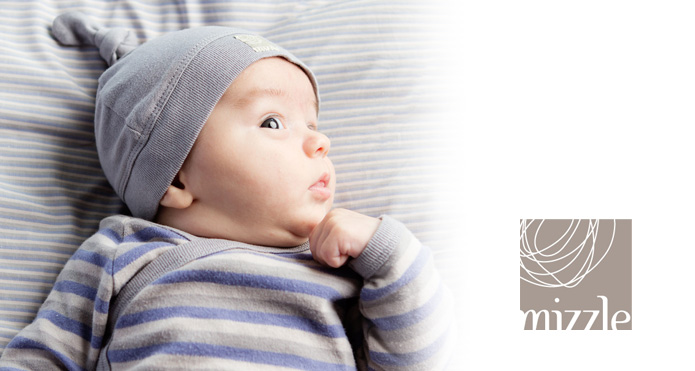 After becoming parents for the first time in 2009 to our their Spencer, the creators of Mizzle realised just how easy it is the become totally consumed with the impending arrival of a new little person and get totally carried away with the list of must haves! They also found that lots of the items that appealed to their taste where high quality and had matching high price tags. At the time they were running a retail store in Hobart, which traded 7 days a week. After selling that in October 2009, they embarked on the set up of Mizzle.
Using a background in financial planning and their personal experience as a starting point, they talked to lots of people about what things they couldn't live without and the good and bad points of many products. From here, the week their son turned 1, they packed their bags and headed overseas on a buying trip. Looking at factories and show rooms, they found the standards varied greatly. They narrowed our options down to 2 companies that met both the quality of goods they were looking for and also provided a comfortable and happy work environment.
Returning home to Hobart, they worked more on their designs and colour selections, eventually finalising their range and ordering their first consignment. In late 2010 they launched their first range for Summer. The list of baby basics and essential items includes bibs, feeding and sleeping cloths (great for the sicky baby!), hooded towels and face washers, blankets, drawstring bags, fitted sheets, newborn nighties, sleeping sacks and of course, their little mascot, Mizzle Mouse!