LARGE 35CM BABY BOYS GIFT BOX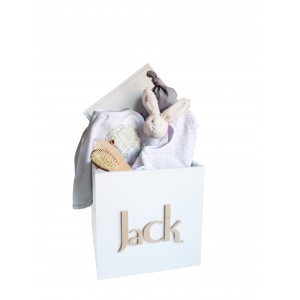 Baby Boys Gift Box Beautiful White Timber Boxes For a new Baby Boy Including a Mali Me White Bodysuit, a Pure Cotton Grey Knot Beanie, a Gorgeous Nana Huchy Baby Elephant Rattle, a Soft Goat Bristle Brush and Comb Set. and a Bib.
Gift Box contains...
You may also love...